Sponsors: Jenny Pitts and Eve Lawhorn
JOIN CHS Remind: Text @chsyclub20 to 81010
YA Bill Submission -- please upload your bill to both sites below:
Cook High School
State YClub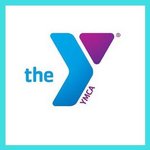 Purpose: To create, maintain, and extend throughout the home, school, and community high standards of Christian character.
Scheduled Local Level Events
Dates
Times
Description
9/11
Noon
Deadline YA Scholarship (Financial Aid) Submission Deadline:

9/20
Noon
Deadline Dues of $15 is due in order to get the T-shirt

9/20
Noon

$330 Payment for YA (Free T-Shirt)
must be turned in to Mrs. Pitts by NOON
Late Registration is $345 after 9/27 (no t-shirt)


10/4
Noon
YA Bill Submission Due
print a copy BEFORE submitting and turn in to Mrs. Pitts
Nov.
17-19
Youth Assembly (YA) in Atlanta
12/2
GUNA Registration and Nation Selection begins
MUST pay registration before selecting country
GUNA Scholarship (Financial Aid) Submission Deadline:
1/20
NOON
$330 Payment for GUNA (Free T-Shirt)
must be turned in to Pitts by NOON
Late Registration is $345 after 1/20 (no t-shirt)
Late FEB/Early March

GUNA in Atlanta


summer 2020
IMPACT 2020
Scheduled State Level Events DESCRIPTIONS
State and Local Scholarships are available

State Conferences

Youth Assembly: Youth Assembly is a conference that allows students to experience the legislative, judicial, and executive branches of our government. Students take over the capital for three days as they write and debate bills to find out the process that makes our laws.

Bill Writing Seminar: (after school)

Students interested in attending YA need to meet in Mrs. Pitts's room immediately after school. Have a general idea of what you wish to present to writing your bill for YA.

GUNA: Georgia United Nations Assembly (GUNA) is a three day educational opportunity for students to learn about issues and matters pertaining to the world around them. At GUNA students will experience the native dress of countries from all continents. Students will also xperience the effects of hunger and poverty during the World Hunger Luncheon. The Global Village experience will allow a glimpse of issues and successes that nations enjoy today. (Information flyer)

Washington Seminar ($TBA) This conference will allow students to visit Wachingont D.C. to experience all that the nation's capitol has to offer. We will visit many museums, visit with congressment and senators, etc.
Photos
If you would like to see pictures of conferences, click below.
Mrs. Pitts's Pictures